Are you familiar with the types of accountant certification that exist today? If you are studying the accountancy discipline, it is important to be aware of all of the certifications that you can earn in the field that will help you advance your career and create a good professional reputation. While there are strict requirements that candidates must meet before testing for a certification in the field, spending the time to fulfill these requirements can benefit you in the long run. Read on to learn about the certifications that you can choose from, and what some of the qualifications are to become certified. 
As you might expect, the most common type of certification pursued in the field is the CPA. Most of the larger accounting firms and corporate employers require candidates to be a CPA to apply for positions. If you hold a CPA license, you can show that you have a level of proficiency and expertise beyond the average accounting graduate. As a CPA, you can expect to stand out in a crowd of applicants because you will be viewed as an elite professional. 
To become a CPA, students need to get academic training, technical training and pass a rigorous exam.You will need to possess between 120 and 150 credits, with some being in finance, to be eligible to sit for the first part of the three part uniform exam. Once you pass each part, you will be required to complete continuing education courses each 2 year renewal period.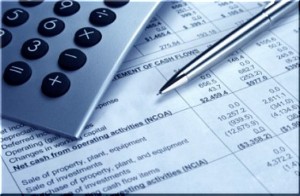 Other Certifications That Are Not As Widely Known
While the CPA is the most popular option, there are several other certification options that you should be aware of. If your goal is to work in auditing or cost management, you may want to become Certified Management Accountant. The CMA certification shows that professionals are experts in analyzing reports and selecting accounting systems. Another auditing certification is the Certified Internal Auditor (CIA) credential. This option is for professionals who work in external auditing with corporations, public agencies or accounting firms. 
If you would like to work with the stock market, financial educators, advisors and investment planners, you may want to consider becoming a Certified Financial Manager. A CFM, which is the credential earned after becoming a CMA, is designed for accounting professionals involved in corporate investing. A Certified Financial Planner will provide similar types of recommendations, but to private individuals in regards to expanding personal assets. Certified Fraud Examiners also work with corporations to ensure that the company is complying with taxation laws. This is another specialized area of auditing that involves trying to sniff out fraud. 
There are several different certifications that you can earn when you are majoring in accounting or a similar concentration. Before you decide on a certification, you need to know what setting you will be working in and the specialty where you plan to focus. After you know this, you can learn the requirements of a relevant certification so that you can start satisfying them. Compare the accountant certification types, and map out your plan to make your dreams of being certified a reality.