Bernard L. Madoff, more widely known as Bernie Madoff, perpetrated the largest Ponzi scheme in world history. The U.S. Attorney's Office that prosecuted Madoff estimates that the total dollar amount involved in the Madoff Ponzi scheme was over $64 billion. This is not technically the amount of money lost by investors in the Madoff con because of the way a Ponzi scheme works. In the Madoff Ponzi scheme, money was not invested. Rather, if an investor wanted to withdraw his or her money from the fund, money was taken from other investors to pay that withdrawal. A recurring question among the public is whether people who invested with Madoff have received money back. The simple answer to this question is "yes."
Related resource: Top 10 Online Master's in Accounting Degree Programs
Out-of-Pocket Losses by Madoff Investors
The actual amount of money lost by Madoff investors may never be known. With that said, Madoff Trustee Irving Picard, the person responsible for paying back people swindled, has concluded out-of-pocket losses by Madoff investors is $17.5 billion. The extent of the fraud is much higher because these investors not only invested money with Madoff but thought their accounts were earning money for years.
Only actual out-of-pocket losses are subject to reimbursement through the Madoff Trustee. Madoff investors are not being compensated for money they believed the made whilst investing with the disgraced financier. Additionally, they are not being compensated for money they arguably would have made if their money was placed in a bona fide investment, including a traditional bank savings account.
Payments to Madoff Victims by Trustee
As of the end of 2018, the Madoff Trustee has approved payments to investors totaling about $13.3 billion of the $17.5 in losses previously identified. Of the $13.3 billion in approved payments to Madoff investors, at the end of 2018, $11.3 billion in payments had been made to these investors.
In addition to these funds, as of the beginning of 2019, the Madoff Trustee indicated that he believed he would have over $4 billion more available for distribution before he completed work. If this proves to be the case, all of the existing Madoff out-of-pocket losses would be reimbursed to investors, according to NBC News and other media outlets.
Collecting Funds to Pay Defrauded Investors
Because of the manner in which a Ponzi scheme works, about 50 percent of Madoff investors made money. In other words, they cashed out or withdrew some money from their Madoff investments before the scheme was discovered.
Some of the money used to pay defrauded investors was obtained through what is known as a "clawback" of "profits" paid to investors during the final six years of the Ponzi scheme. Clawback money was collected by the Madoff Trustee and paid to cover some out-of-pocket losses of other investors. For example, Madoff investor Jeffrey Picower profited handsomely from the Madoff Ponzi scheme. His widow and estate settled with the Madoff Trustee and paid back $7.2 billion to go to people who lost money out-of-pocket.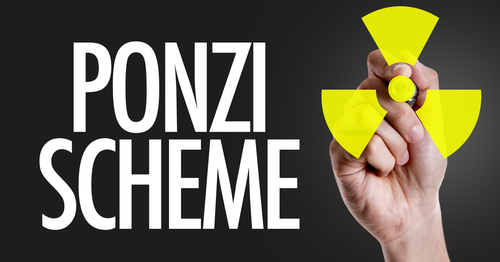 Government Payments to Defrauded Investors
In addition to the billions of dollars returned to investors by the Madoff Trustee, the U.S. government paid about $772.5 million to investors who lost money. In addition, the IRS is permitting investors to write off money not returned to them as business losses.
The Madoff Ponzi scheme devastated thousands of people. Madoff himself is serving a 150-year federal prison sentence.